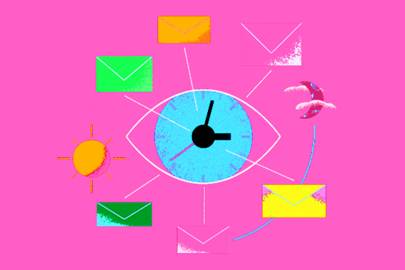 Email has many problems: spam, unsolicited messages, and phishing attacks make up just a few of them. However, one of the limited joys of the communication method is the boom in the popularity of newsletters
Thanks to services such as TinyLetter and MailChimp it's easy for anyone to write about their expertise, passions, or benign family updates and build-up a loyal base of readers. Here's our selection of some of the must-read newsletters from the worlds of science, technology, and politics.
The Download
A daily newsletter from MIT's Technology Review. The email promises to give you the "what's up in emerging technology". Need some inspiration before signing-up? The Download's webpage gives you a glimpse of what's included. .
HotPod
Since Serial, podcasts have been big business (here's our pick of the best podcasts you can listen to). To get ahead of this emerging industry there's the HotPod newsletter. It covers the latest in the world of analytics, how to create live shows, and whether we've hit peak podcast yet. .
Benedict Evans
Andreessen Horowitz's Benedict Evans produces a weekly guide to the best of the last seven days. The newsletter is a roundup of important news you may have missed, blog posts from experts, a "cool thing of the week" and new statistics. .
Brussels Playbook
Technology and Europe are overlapping more than ever. You don't need to look any further than the EU Commission's €13 billion tax bill to Apple and its €2.42bn fine against Google to see this. Politico's Ryan Heath runs the Brussels Playbook to keep you up to date with the latest on Brexit, digital privacy laws and more. .
Recode Daily
Kara Swisher's Recode provides a daily dose of the stories from inside Silicon Valley. These often include the biggest Valley scoops and others from around the web. .
Tedium
Import AI
Struggling to keep up with artificial intelligence's fast-paced developments? Import AI is the newsletter you need. Written by Jack Clark, a former journalist who's now at the Elon-Musk-backed OpeanAI, this newsletter is a detailed look at the industry's latest research, chatter and news. .
Brain Pickings
Writer and WIRED contributor Maria Popova produces the Brain Pickings newsletter. With a focus on creativity – across all disciplines – Popova rounds up the best of each week and aims to provide a rich pool of resources. .
Longreads
Longreads does exactly what you'd expect. The website's newsletter provides a selection of the internet's best longform feature stories. .
This article was originally published in October 2017 and has since been updated to include new newsletters.